Creative Director Art at ZgH Cologne
Neun Tage vor Beginn der Fußball-EM 2016 in Frankreich zündeten wir mit Media-Markt die nächste Stufe seiner Kampagne mit dem Motto "EM schon, denn schon". Im 30-sekündigen Spot darf der Nationalspieler Mario Götze zunächst in WM-Manier einnetzen und setzt dann auf den Knien zum Jubelrutscher an. Allerdings wird er im Freundentaumel von begeisterten Media-Markt-Kunden und deren neu erworbenen Produkten überholt.
Flankiert wurde die TV-Kampagne durch eine starke Präsenz in Print, Radio, am PoS sowie in den Online- und Social-Media-Kanälen von Media-Markt und auf dem eigenen Content-Kanal Mediamag.net.
Der Spot lief in verschiedenen Fassungen auf allen reichweitenstarken TV-Sendern. Wir verknüpften die Kampagne mit einer Kunden-Aktion die den Abverkauf im Aktionszeitraum als auch die Wahrnehmung der Marke sehr positiv beeinflusste.
Photographer: Rasmus Kaessmann // Post: PX2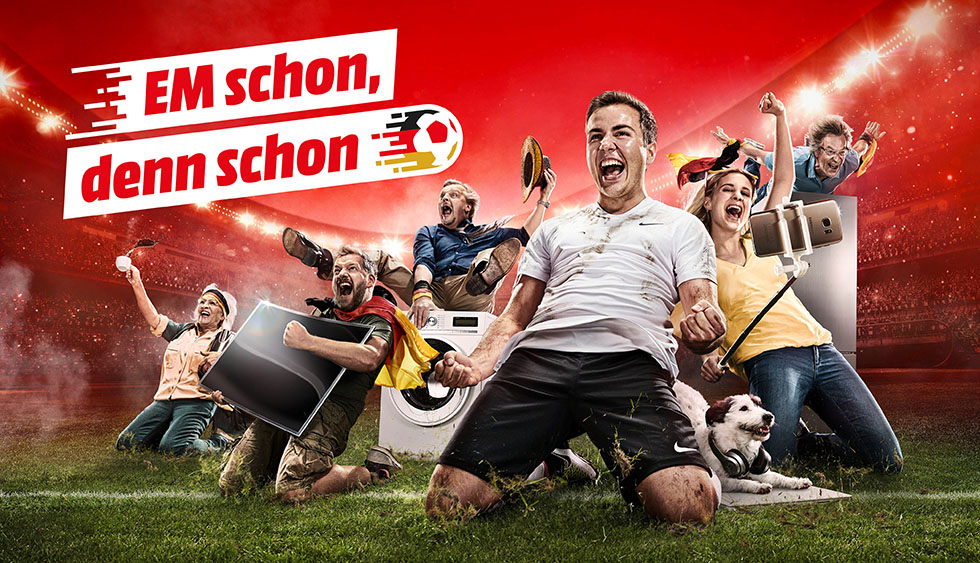 Media Markt EM Spot Directors Cut // Director: Claas Ortmann
Media Markt EM Spot // Post: LIGA 01, Music: Nordmeister // Prod.: Tony Petersen Film
Making OFs // huge thanks to the Photographer an the Director, and of course to Mario, who was great!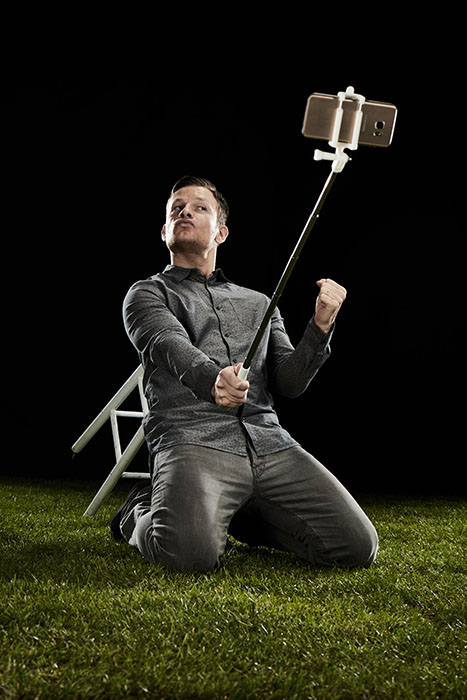 Nach einem anstrengenden shoot konnte ich es mir nicht verkneifen. sorry 🙂 Hauptsache wir hatten Spaß!